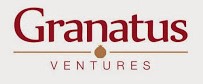 Granatus Ventures is the first Venture Capital firm in Armenia to provide funding, expertise and networks to promising technology-driven startups based in, or having core value-add activities in Armenia.

The Fund was initiated in 2013 by three co-founders – Managing Partner of EV Consulting Manuk Hergnyan, Singapore-based venture investor of Armenian origin Pierre Hennes, and technology entrepreneur Yervand Sarkisyan with the investments from the Government of Armenia and private investors from Armenia, Russia, United States and other countries with the mission to foster the development of high-tech ecosystem in Armenia. The Global Advisory Network includes high profile technology entrepreneurs, investors and executives who help the managing team to evaluate opportunities and create value for portfolio companies.

The principal activity of the Fund is investing in a range of IP, technology or innovation-based companies that capitalize on opportunities in high-growth sectors including but not limited to: ICT (enterprise software, consumer internet, digital media, mobile technologies); engineering (hardware, software and electronics); materials sciences and clean-tech. The Fund's primary focus is on seed, start-up and early-stage privately held companies. The Fund invests in companies that carry out their core value-added activities in Armenia.

Granatus set long-term partnership with key players of Armenia's high ecosystem such as Enterprise Incubator Foundation (EIF), Microsoft Innovation Center (MIC), UNIDO Cleantech Accelerator, HIVE (Hovnanian Foundation funded virtual network and accelerator) for startup competitions, mentorship and coaching opportunities. Granatus has also build a wide network of partnerships with global centers of innovations including a number of UK, US and Russia based venture funds and angels, accelerators and global angel networks to explore co-investment opportunities. Currently Granatus has a desk at Tech stars accelerator office in London.

For more information please visit www.granatusventures.am