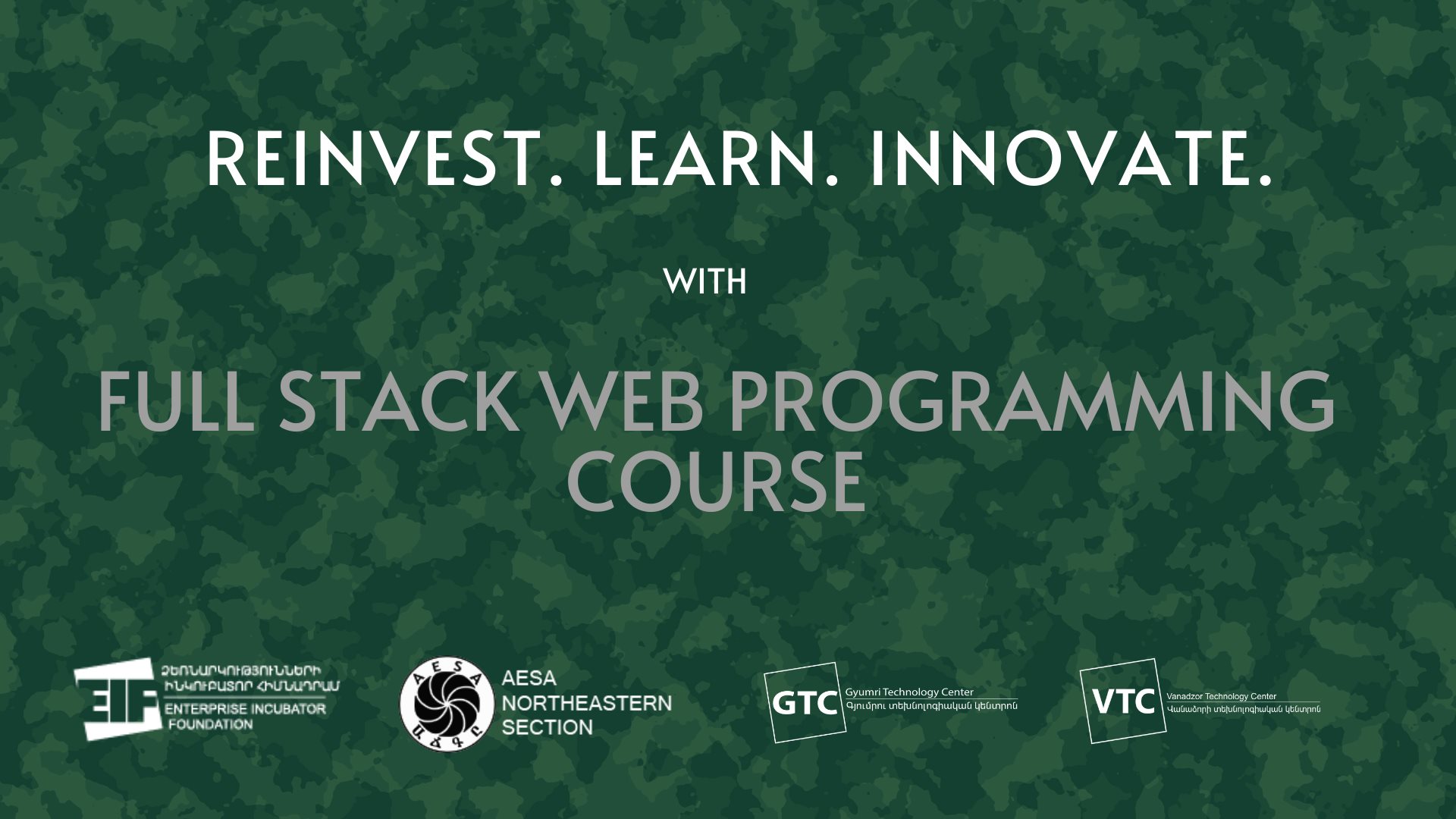 FULL STACK PROGRAMMING COURSE FOR THE VETERANS OF THE LAST ARTSAKH WAR OR THEIR FAMILY MEMBERS AGES 18 AND OLDER
Enterprise Incubator Foundation jointly with Gyumri and Vanadzor Technology Centers are implementing Full Stack programming course for 48 veterans from Shirak and Lori.
The full stack programming course is organized for the veterans of the last Artsakh War or their family members ages 18 and older.
The free course is implemented with the financial support of members of Armenian Engineers and Scientists of America Northeastern Section (AESA Northeastern Section).
The hybrid online and offline course includes
HTML, CSS,
JavaScript,
Node.js,
QA (Quality assurance)
System administration
Portfolio and CV creation
After completing the course students showing significant progress will be presented with internship and job opportunities.
For additional information visit here.