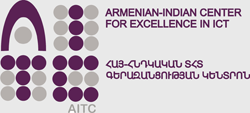 The Armenian-Indian Center for Excellence in ICT provides a specialized infrastructure and high-performance facility for the delivery of IT-related trainings and R&D programs that create new opportunities for the development of IT workforce skills in Armenia.

Armenian-Indian Center for Excellence in Information and Communication Technologies is a joint project of the Governments of Armenia and India, which is implemented by Enterprise Incubator Foundation (from Armenian side) and C-DAC center (from Indian side). The Center was officially launched on 7 November 2011.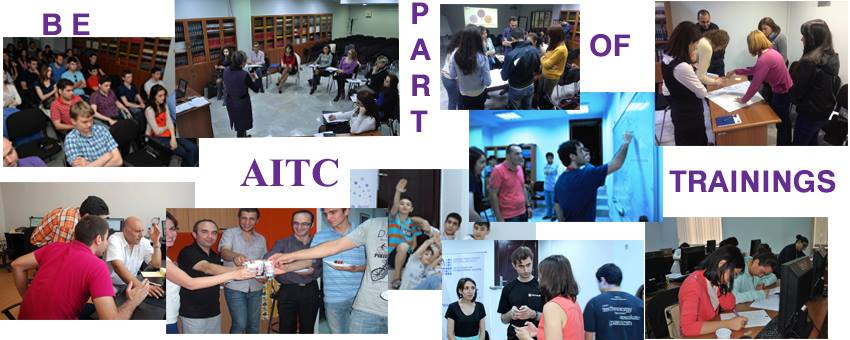 Situated in Yerevan State University and equipped with a state-of-the-art High Performance Computing Facility, the Center focuses on providing short-term and long-term advanced ICT trainings, R&D activities, certification and consultancy in different areas of interest, its main activities are:
Delivery of ICT related trainings
Organization of Soft Skills Trainings
Trainings of TrainersExchange Programs
Promotion of Joint R&D Projects
Training Programs

The training courses offered by the Center target students from varied background who aspire to make a successful career in the ICT industry. The courses aim to groom the students to enable them to work on current technology scenarios, as well as prepare them to keep pace with the challenges in technology and requirements of the ever growing ICT industry. The course curriculum has been designed keeping in view the emerging trends in advanced computing as well as contemporary and futuristic human resource requirements of the ICT industry of Armenia. Among others, courses include:
Java Programming
Web Programming
Linux Operating System
Network Administration and Information Security
Database Management System
Mobile Programming (Android, iOS)
Adobe PhotoshopCorel Draw
3D Animation and Graphics
Project Management & MS Project
Sales & Marketing
Research & Development

The Centre carries out R&D activities in a state-of-the-art R&D lab that provides all of the necessary software tools, including High Performance Computing (HPC) applications required for meaningful research. AITC stimulate collaborative R&D in the advanced areas of Science and Technology like Bio-Informatics, Telemedicine, Embedded Software, High Performance Computing, etc.Armenian-Indian Center for Excellence in ICT is also the part of Pearson VUE international certification network offering more than 450 (Cisco, CompTIA, EMC, HP, LPI, Oracle, Microsoft, VMware, etc.) internationally recognized accreditation testing.
For more information, please visit www.aitc.am.