05.12.2014

Winners of the "From Idea to Market" Contest are Known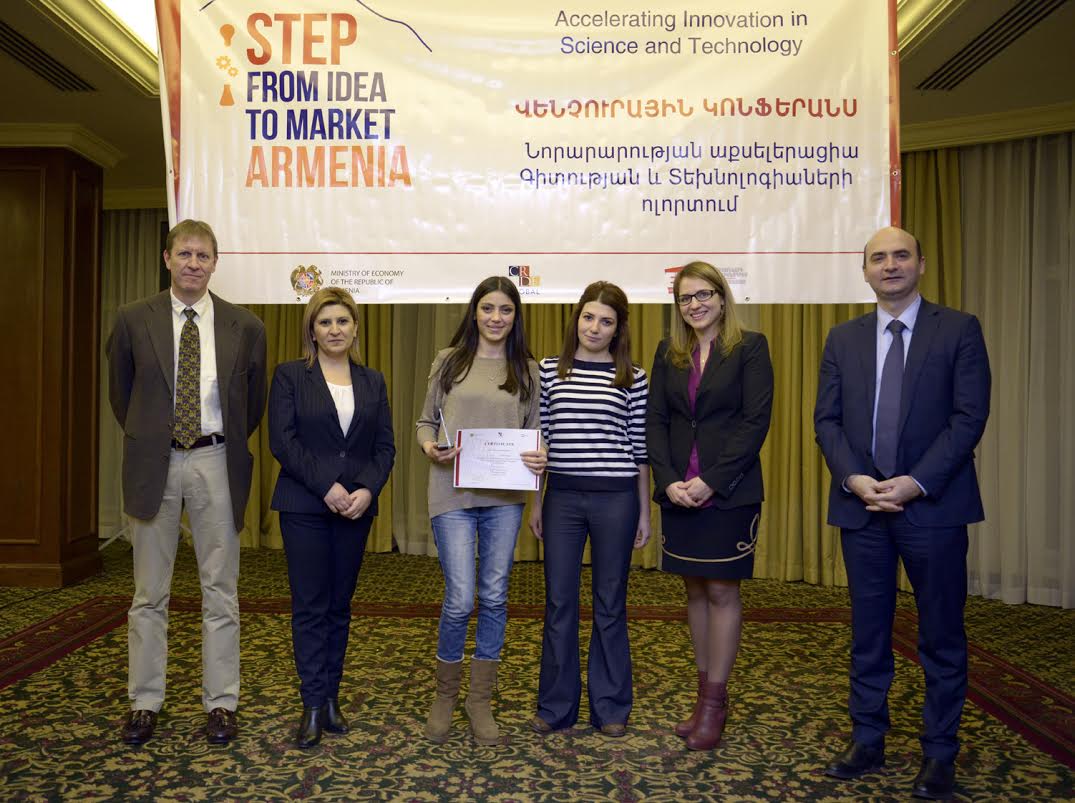 On December 4 the annual Venture Conference of the Science and Technology Entrepreneurship project (STEP) kicked off at Armenia Marriott hotel. The conference is co-organized by the Enterprise Incubator Foundation, RA Ministry of Economy and CRDF Global.
During the conference fifteen investment projects will be presented to a judging panel comprised of U.S. and Armenian experts. The projects have been developed by innovation teams in the framework of the "From Ideas to Market" grant project and the cover such areas as information, telecommunication and high technologies, clean technologies and agriculture.
The first place was shared by three companies- SoloLearn, Forkize and MAquaponics with each of them receiving 7500 US dollars and 2800000 Armenian drams as seed funding. Two teams won second prizes- atDent and Dloud Data Security and were awarded 2800000 Armenian drams in funding.
"We had an increase in participants this year. Sixty five teams had submitted applications for participation, of which 15 were given the opportunity to attend the conference. I am also pleased to observe a qualitative change in the startup ideas that were pitched. The Armenian startups are attempting to address global issues through their projects rather than focusing on local small issues", said Bagrat Yengibaryan, director of Enterprise Incubator Foundation.
The STEP project is implements since 2006 by the RA Government, Enterprise Incubator Foundation and Civic Research Development Foundation (CRDF Global) The project aims helping engineers, researchers and scientists to present their innovative ideas in the market, establish new venture enterprises and enter effective partnerships with established companies. STEP promotes economic progress through assisting Armenian scientists and startups to establish contacts with local and international companies as a precondition for further mutually beneficial partnerships.
Back