SMM Specialist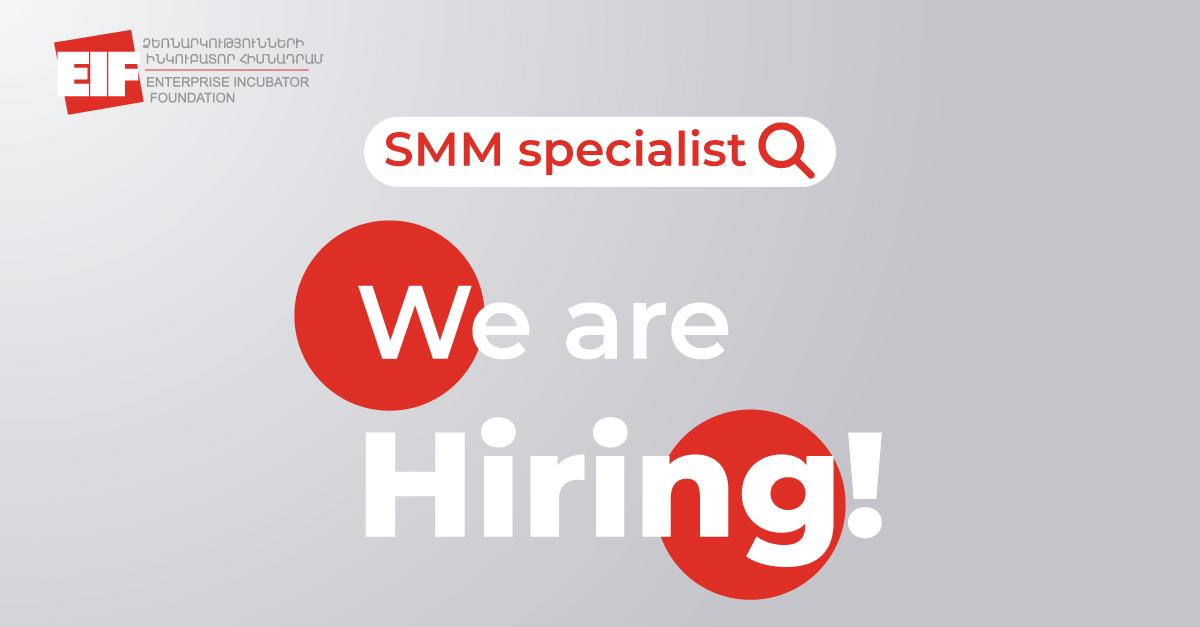 JOB ANNOUNCEMENT
SMM Specialist
Are you passionate about the dynamic world of social media marketing? Do you have a creative flair for crafting engaging content that drives results? If so, we have an exciting opportunity for you!
Job Overview:
As an SMM Specialist at Enterprise Incubator Foundation, you will be an integral part of our Marketing and PR team, responsible for developing and executing social media strategies that elevate our brand presence, engage our audience, and drive growth. You will have the chance to work with a talented and diverse group of professionals and collaborate on projects in IT/High-Tech and Science that make a real impact.
Key Responsibilities:
In conjunction with the Digital Marketing Strategist Build and execute social media strategy through research, benchmarking, messaging, and audience identification.

Write, develop, and strategize online content production.

In conjunction with the Marketing and PR department generate, edit, publish, and share high-quality content daily (original text, images, video).

Interact with our community, respond to inquiries, and foster a positive brand image.

Create and maintain company's social media pages and profiles.

Moderate user-generated content and messages appropriately, based on company and community policies.

Create and implement social media marketing plan and editorial calendar.

Track and analyze analytics report to gain insight on traffic, demographics, and effectiveness.

Stay up to date with industry trends and emerging social media platforms.
Requirements:
Bachelor's degree

Minimum of 3 years of relevant experience in social media management.

Proven experience as a Social Media Specialist or similar role.

Strong command of social media platforms, algorithms, and best practices.

Excellent written and verbal communication skills.

Proficiency in content creation tools and social media management platforms.

A creative mindset with an eye for detail and aesthetics.

Analytical skills to interpret data and extract valuable insights.

Ability to work in a fast-paced environment and meet deadlines.
Why Join EIF?

Join a team of experts whose passion for disruptive approaches and tech innovation has shaped the regional landscape from strengthening Armenia's resilience through AI, cyber security to community development through science and technology. We offer a dynamic work environment that encourages professional growth and provides opportunities for skill development. As an SMM Specialist, you will play a vital role in shaping our digital presence and contributing to our mission of fostering entrepreneurship.
To Apply:

Ready to take the leap and join our team? Please submit your updated CV and a compelling cover letter detailing your relevant experience and why you're the perfect fit for this role.
Applications should be sent to [email protected] by August 14,2023 (23:59 Yerevan Time).
Back