26.04.2016

Science and Technology Convergence Forum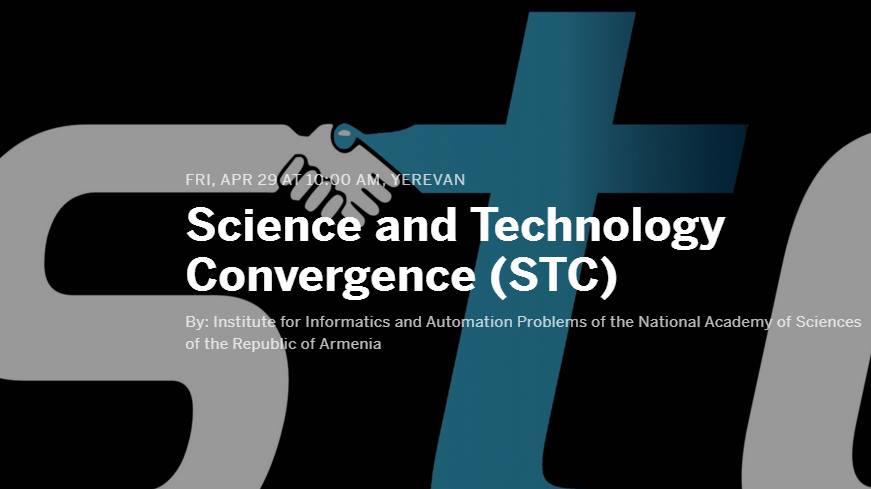 Science and Technology Convergence Forum (STC) will be held on April 29 and 30 in National Academy of Sciences of Armenia. The Forum aims to encourage science and industry cooperation in the IT sector.

The forum will have parallel sessions in a line of 4 areas that will explore the current status of scientific achievements, analyze and present issues as well as investigate possible avenues of cooperation between science and technology leaders. During those sessions scientific community and the industry would be able to freely exchange ideas on possible new project, talk about current developments and discuss issues that hinder the progress of either side.

The areas of the forum are:
Computer Vision
Machine Learning
Information Security
Microelectronics
During the Forum it is planned to hold panel discussions on the following topics:
"Bridging gaps: science, industry and state"
Education: supply and demand"
"Brilliant mind, idea forming ecosystem: universities, start¬ups, accelerators and incubators"
Microelectronics
The conference is organized by the Institute for Informatics and Automation Problems of the National Academy of Sciences of Armenia, National Academy of Sciences of Armenia, State committee of science of the Ministry of Education and Science of Armenia, YFA and the Enterprise Incubator Foundation (EIF) support.
For more information, please visit www.stcc.am
Back