Project Manager Vacancy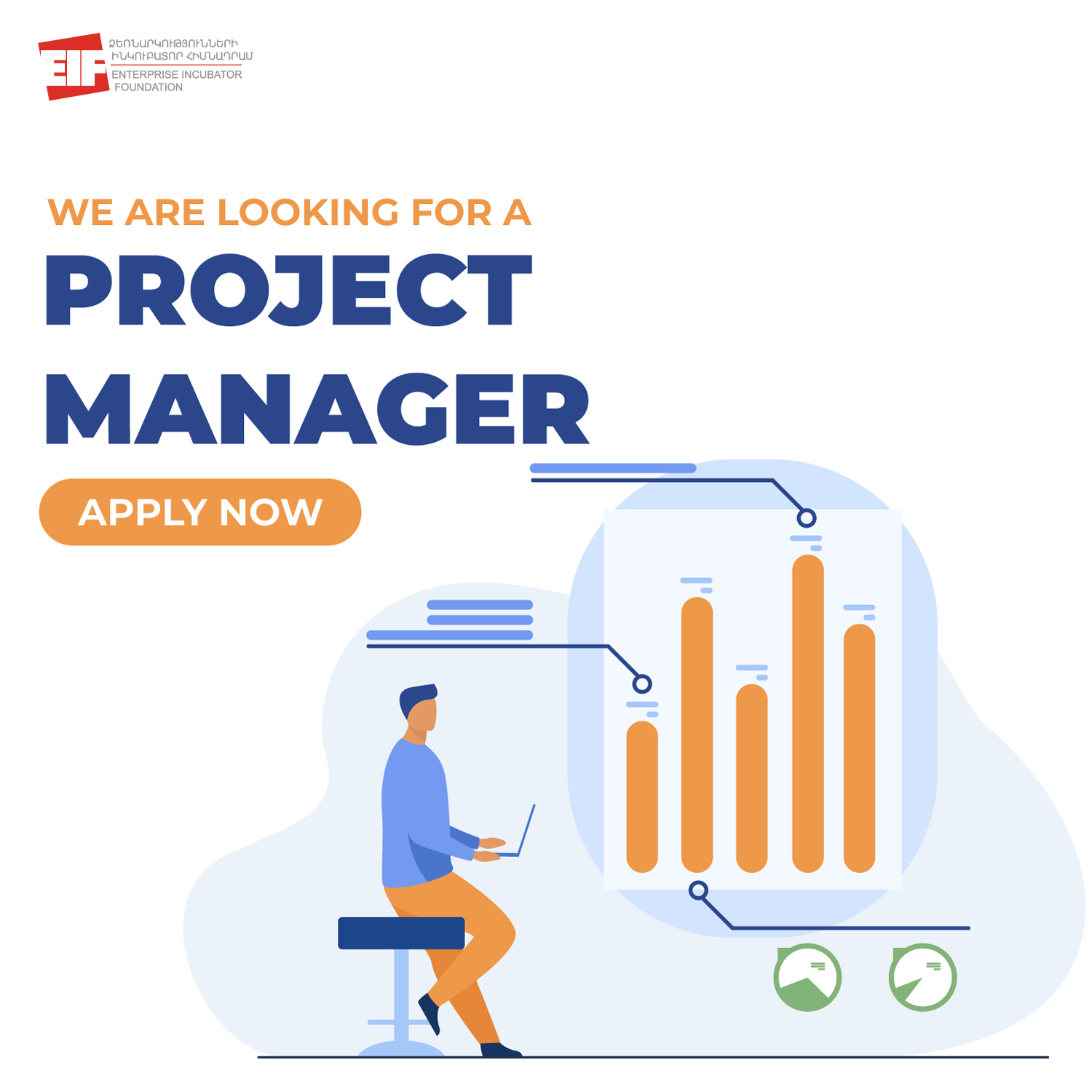 JOB ANNOUNCEMENT
Enterprise Incubator Foundation is looking for a Project Manager to work in the frame of High-Tech Ecosystem Development programs in Armenia.
Job responsibilities
Run the implementation of ecosystem development programs,
Initiate and implement community initiatives, events, and meetups by working collaboratively with the project team and private partners,
Closely work with the team to ensure effective external and internal communication,
Ensure that activities are undertaken according to the priorities of all stakeholders.
Create new initiatives and collaborations to ensure the development of High-Tech Ecosystem in Armenia.
Qualifications
Strong academic background in Business Management, Communications, Natural Science, or a related field,
More than 3 years of work experience in project management, organizational and community development, communications preferably with leadership experience,
Experience in closely working with different stakeholders in a dynamic and result-driven environment,
Strong presentation skills, proactive attitude, creativity, and ability to deep dive into various scientific disciplines,
Excellent verbal and written communications skills in English.
Interested candidates are welcome to send their CVs to [email protected]
mentioning "HT Project Manager" in the subject line.

The deadline for application is June 30, 2022, 23:59 (Yerevan time).
Back