11.11.2014
Winners of Hackathon[YAN] Gyumri 2014 are Known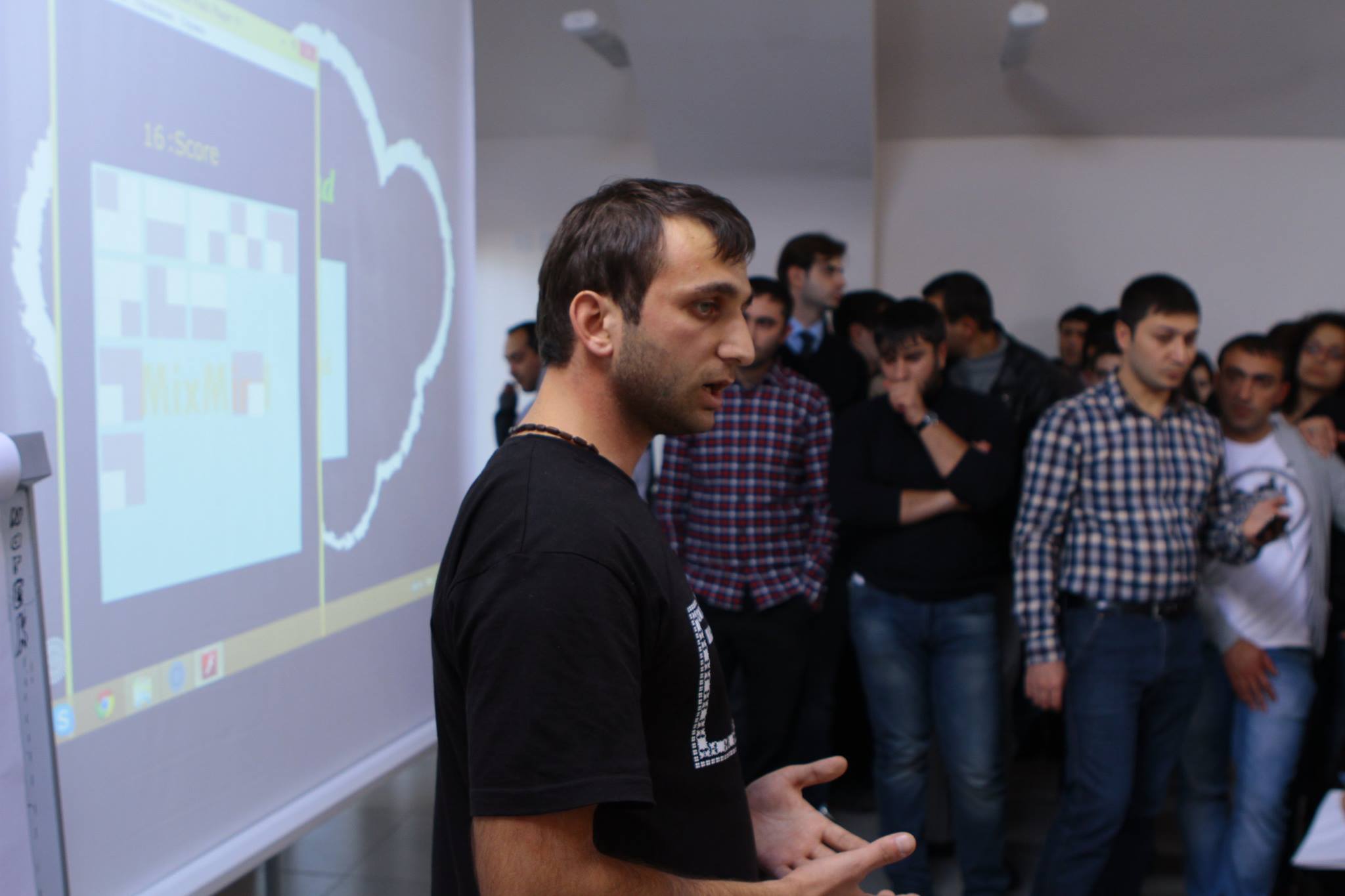 On November 8-9 Hackathon[YAN] 2014 -the largest technology contest in Armenia- was held at the Gyumri Technology Center. With around 250 participants the contest attracted an unprecedented interest especially from regions, since 40% of attendees came from Gymri, Vanadzor and Ijevan.

The first prize winning team was from Yerevan and it received a Lenovo Yoga notebook computer. The team presented an Armenian language programming language for school students that will allow them acquiring practical programming skills in a short period.
The Gyumri based team was recognized second best and received an iPAD for their Walking Tour Application designed for tourists and allowing to access information about non- traditional tourist destinations.
A Nokia Lumia smart phone was given to the Paradox team fromVanadzor for their new programmatic solution to simulate electronic circuits.

Hakathon[YAN] Gyumnri 2014 annual contest of innovative ideas and programming was organized by the Microsoft Innovation Center, Public Journalism Club, Enterprise Incubator Foundation, Gyumri Technology Center with support from Microsoft Armenia and U.S. Embassy in Armenia.
Back