15.04.2016

The cartoon made by Gyumri animators has got more than 6 million views within a short time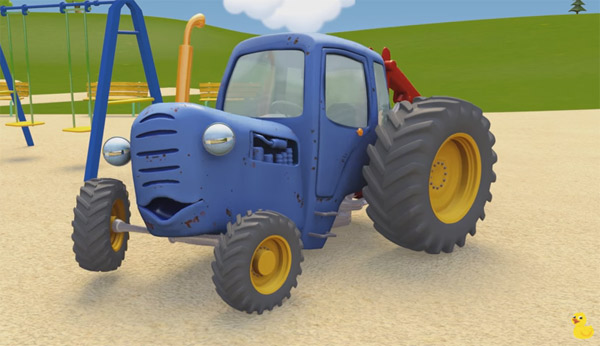 "Alice knows what to do", ''10 Friends of the Hare", "Blue tractor Gosha" these are part of the cartoons, which were created by professionals of Skyline Studio in Gyumri Technology Center.

Skayline studio team, by the order of the Russian company, has recently created the "Blue Tractor Gosha" animated developing cartoon, which managed to get great popularity in a short time. One of 2 series of the cartoon was published on December 17, https://www.youtube.com/watch?v=_dbXoJIFuPA, and already has 6.4 million views. The other serie, being published on March 31, https://www.youtube.com/watch?v=NzCigmnzEwM, registered 1.6 million views in just 2 weeks. The company already has an order to shoot the next series.

According to Skyline studio director Gurgen Paronyan, at first the cartoon had been shot by another organization and was not very successful. Afterwards the clients trusted the shooting of cartoon to Gyumri people: "We commited to the creation of the cartoon with great enthusiasm and having seen the amount of views we realized that we have succeeded. These successes prove that many competative projects appropriate to international market demands are carried out in Gyumri.''

Although it is just a year since the studio has started to operate, has already achieved significant success in the field of 2D and 3D animation. Swiss, French, American and Russian markets has already managed to use the start-up company's services. Skayline studio is one of the companies that won in the grant competition implemented by the Enterprise Incubator Foundation, the Ministry of Economincs and the World Bank.
Back