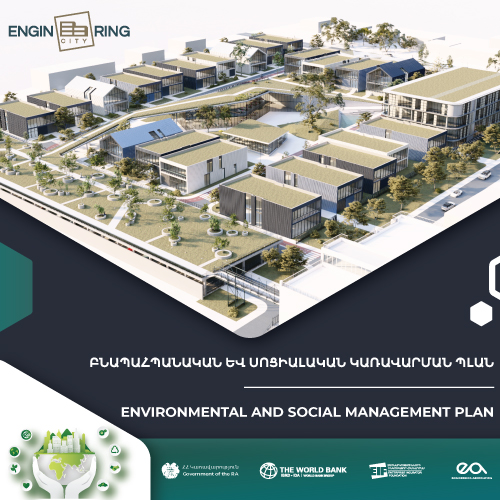 Notification
Public consultations on Environmental and Social management plan (ESMP) of the Engineering city "Accelerator Building construction" subproject.
Dear citizens, we would like to inform you that within the framework of "Trade Promotion and Quality Infrastructure" (TPQI) "Engineering City accelerator building construction" Project implementation, on 11.07.2023, at 09:30 at the residence of the administrative head of Nor Nork administrative district (19 Guy avenue, Yerevan), it is planned to hold a public awareness meeting about the commencement of the Project, planned environmental and social mitigation measures, and other details.

Detailed description of the works can be found in Contractors Environment and Social Management Plan.
In case of questions, please contract:
TPQI Project Management Unit,
Phone number 010515580.
or

"Enterprise Incubator" Foundation,
Phone number 011219797.

Representative of the Employer Enterprise Incubator Foundation – Tatevik Khalapyan
Phone number: +374 93 51 55 80
E-mail: [email protected]

Representative of the Contractor Tunnel Sadd Ariana - Mikael Tevosyan
Phone number: +374 55 40 61 80
E-mail: [email protected]
Back