24.06.2011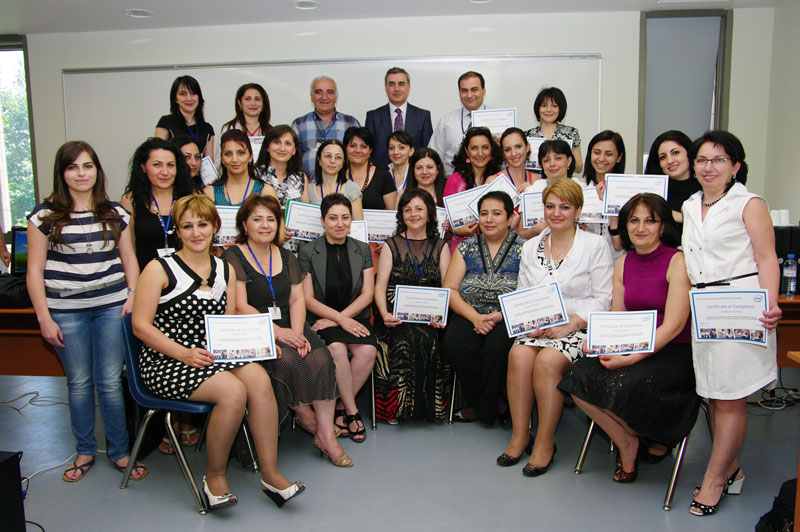 Certificate Awarding Ceremony of the participants of a 5-day training program for school teachers on the topic of "Working with learning model Student 1:1 Computer" under the "ClassmatePC" pilot program implemented in the scope of "Computer for all" program took place at the new premises of American University of Armenia (40 Baghramyan Ave., Yerevan, Republic of Armenia) on 24 June, 2011 at 14:00.
The training was jointly organized by Intel Corporation, Unicomp CJSC and Enterprise Incubator Foundation, with the support of the RA Ministry of Education and Science.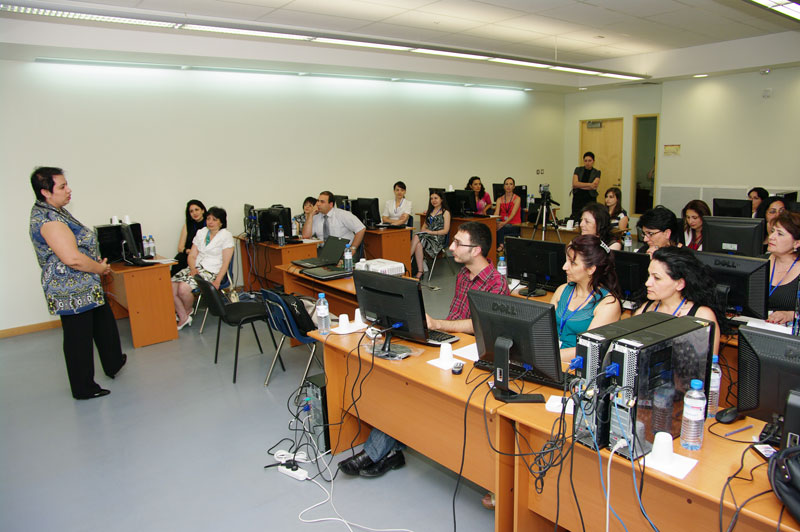 The course was delivered by Marina Livinets, the Intel Learn Program Manager.
25 teachers from Yerevan and other regions of Armenia participated in the training courses. The training aimed to design a concept for integration of Classmate PCs in the schools' teaching and learning process considering interests of different groups (students, parents, teachers, school management).

Teachers participating in the training courses will be involved in the wide-range implementation of "ClassmatePC" project in Armenia as "Teachers of teachers".
Back