06.02.2017

The winners of Capture the flag cybersecurity contest have been announced

Capture the Flag cybersecurity intellectual contest was held in Armenia for the first time with the efforts of Enterprise Incubator Foundation (EIF), 1guard Security and Microsoft RA. The aim of the initiative was to increase the interest towards cybersecurity in Armenia, to unite the professionals in the field, and to create a respective community.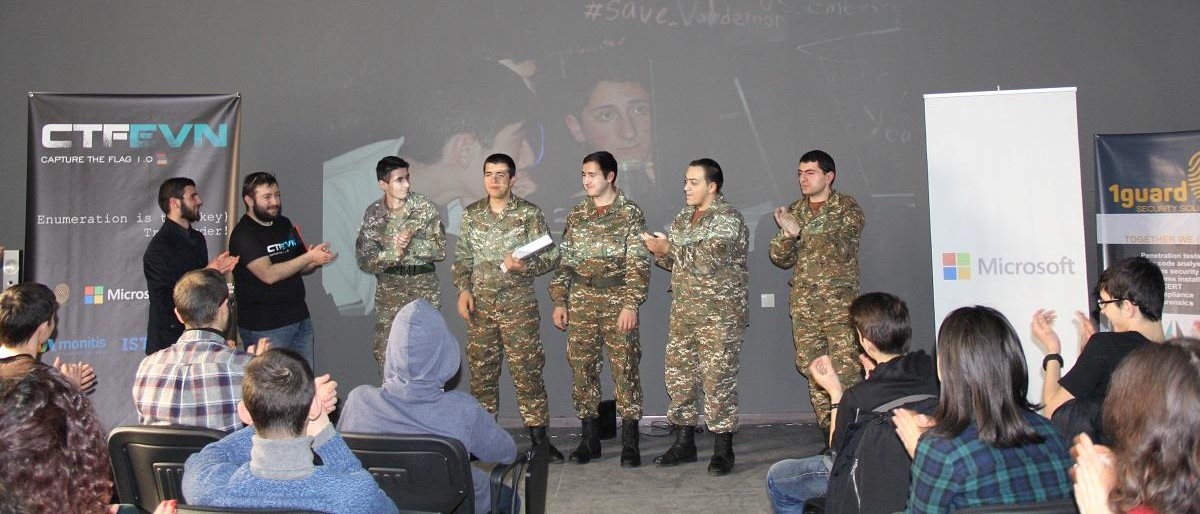 120 individuals had submitted applications, from whom 28 teams were formed during the contest. During the contest the participants were required to break the servers, services, websites and programs provided to them and to collect points accordingly.

3 teams won the competition. The team HamBalls took first place with 11400 points. The team representing RA Ministry of Defense was second with 11200 points and vir00s was third with 9150 points. The points earned by each team can be found by following this link: https://platform.ctf.1gsecurity.com/scoreboard .

The winning teams received prizes related to computer security and contributing to their further personal development.

The contest is planned to be continuous and to be held 2-3 times a year. The contest was supported by Monitis, Metronome and Innovative Solutions and Technologies Center (ISTC).
Back