22.02.2012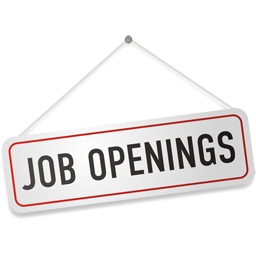 Enterprise Incubator Foundation is looking for Technology Trainers to conduct ICT and management trainings in a number of training and development centers established by EIF.

JOB DESCRIPTION:
The trainer should be qualified and able to perform proper technology trainings in one or several of the directions presented. Please consider that we are open for your suggestions to arrange short term and long term technological trainingson different topicsevent if not mentioned below.
Microsoft Innovation Center: Windows Systems, SQL Server, Visual Studio and .NET, SharePoint, MS Office and, C#, Silver light
Arm-Indian Center of Excellence: Cloud Computing, Java, Web Development, XML and Adobe Products, Oracle Database, Security and Information Assurance, Network and PC Support, UNIX, Linux and Open Source, C++ and Perl
mLab ECA: iOS, Windows Phone, Android and other platform based App Development, App Design, Mobile Web Development, App marketing and management
JOB RESPONSIBILITIES:
Designing the training curriculum in line with relevant international standards and local/global IT market demands for beginners and advanced developers and conducting training classes
Assessing training needs based upon organizational and business unit goals and prescribing appropriate learning solutions using a variety of delivery methods
Maintaining personal knowledge of current trends in training, technology and applications and making recommendations for enhancements to programs as appropriate
Preparing learning materials and presentations for the course
REQUIRED QUALIFICATIONS:
Higher education in Computer Science or related field
Experience in delivering quality trainings or experience in working with the relevant technology
Strong understanding of the tools and environments for development
Strong knowledge of terminology, concepts, and best practices
Ability to work with students and young professionals
Developed communication/presentation skills
To apply, please email your detailed CV either in Armenian or in English to info@eif.am mentioning the position name in subject line. Only shortlisted candidates will be contacted. Contract and payment terms will be negotiated, long term cooperation strategy will be designed for 2012-2013 years with successful candidates.
Back