07.11.2011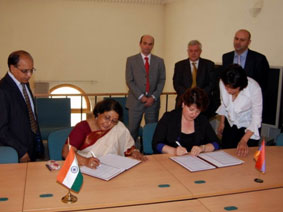 The official opening ceremony of the Armenian-Indian Center for Excellence in ICT took place on November 7, 2011. It was chaired by the Prime Minister of Armenia Mr. Tigran Sargsyan and State Minister of Communication and IT of India Mr. Sachin Pilot, and brought together top-rank government officials from the two countries, management of the leading ICT companies, and representatives of international organizations.

The Center is joint project of the Governments of Armenia and India and is implemented by the Enterprise Incubator Foundation and CDAC (India) to establish a specialized infrastructure for delivery of ICT-related training and R&D programs to create new opportunities for world-class workforce development in Armenia.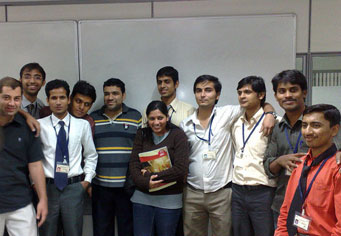 Located in the premises of Yerevan State University and equipped with state-of-the art computers and software and PARAM Supercomputer with High Performance Computing applications, the Center will offer short- and long-term certified training in business computing, MS.net, Java, Lunux, database and web technologies, as well as carry out high-end R&D activities.

For more information please visit www.aitc.am.
Back