13.06.2016

Armenia IT forum has launched in Silicon Valley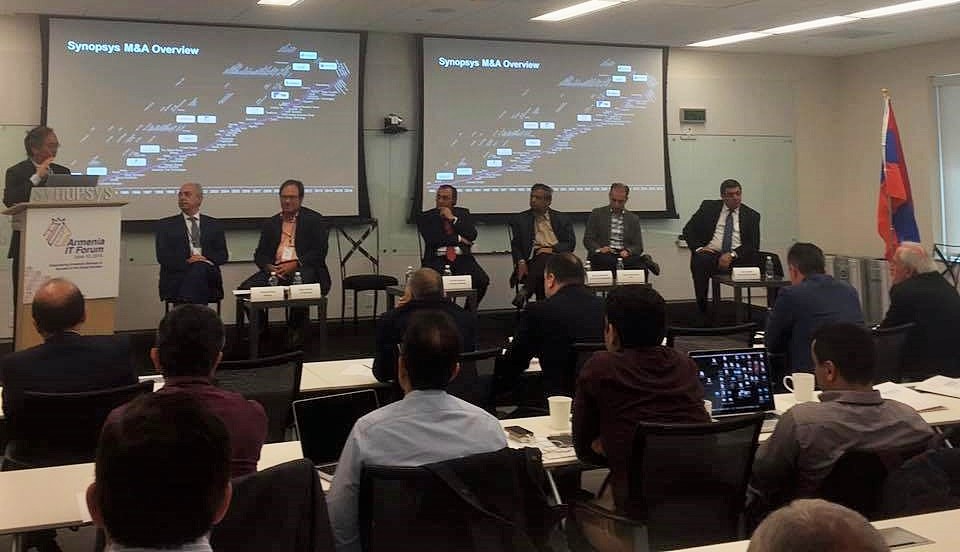 On June 10, "Armenia IT forum" has launched in Silicon Valley /USA/, Synopsis Mountain View Campus within the framework of ArmTech, under the patronage of the Prime Minister of Armenia.

The goal of the forum is to represent and discuss development opportunities of IT sector of Armenia in international arena, to promote international cooperation, investment attraction and cooperation between industry professionals.
Armenia IT forum will focus on issues related to the development of startups in Armenia and the results of the Armenia-US IT industry acceleration program will be summarized.

The following topics were included in the agenda:
IT Industry in Armenia - Recent Development and Success Stories
Creation of global ecosystem of newly created companies and connection with the global market
Challenges and investment opportunities in Armenia
The role of education in uncovering the potential of newly created start-up companies.
Within the framework of "Armenia IT forum", the delegation headed by the Minister of Economy of RA Artsvik Minasyan visited Synopsys Company and accompanied by the President of Synopsys Chi-Foon Chan got introduced to the activity of the company.

The delegation of Armenia also visited Intel and Nvidia companies, met the young programmers in Silicon Valley.
The event was organized by the Government of the Republic of Armenia, the World Bank and Enterprise Incubator Foundation (EIF), with the support of Center for Entrepreneurship and Executive Development (CEED) and Synopsys Company. Partners of the forum are Microsoft, IBM, PicsArt, Hewlett-Packard companies, Union of Information Technology Enterprises (UITE) and Union of Employers of Information and Communication Technologies.
Back