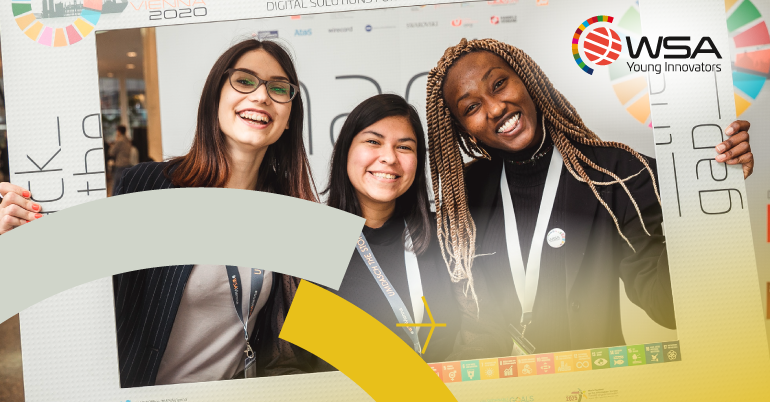 ANNOUNCEMENT

Digital entrepreneurs and Young innovators from Armenia! – Apply now for international award!
Get the WSA quality sear of the world's best in digital innovation for the UN SDGs.
World Summit Awards (WSA) is a nomination-based award system with a focus on digital innovation with social, local impact and the aim to contribute to the UN SDG's.
Submissions for WSA 2023 can contain all mobile and web-based applications, such as: apps, webpages, applications for wearable's, kiosk installations, SMS based products, platforms, and data initiatives. There is no limitation regarding the platforms or technology the projects work with.
WORLD SUMMIT AWARDS CATEGORIES
GOVERNMENT & CITIZEN ENGAGEMENT
services | open data | democratic participation
medical care | sport | lifestyle
knowledge | science | skills
climate | sustainable resources | agriculture
heritage | entertainment | subcultures
SMART SETTLEMENTS & URBANIZATION
mobility | productive work | sustainable living
innovative services | security | finance | marketing
diversity | gender | justice | human rights
WORLD SUMMIT SPECIAL CATEGORY
youth taking action on the SDG's | strictly for people under or 26.
To take part in the WSA contest you have to be nominated by the national expert. There is no open registration.
EIF is responsible for the selection and nomination.

The deadline for submission of applications for national selection is November 1, 2023.

If you are interested in taking part in the WSA contest, please follow the Link to proceed with your application.
To make this process easier for you, please find below the template with the WSA database fields you will have to fill in։
APPLICATION-FORM-TEMPLATE-WSA-2023

For more information:
https://wsa-global.org/contest/terms/
If you have any questions, you can contact your National expert.
(In Armenia - Enterprise Incubator Foundation):
by sending an email to [email protected]
or calling +(374 11) 21 97 97.
Back