Strategic Assistant and Projects Coordinator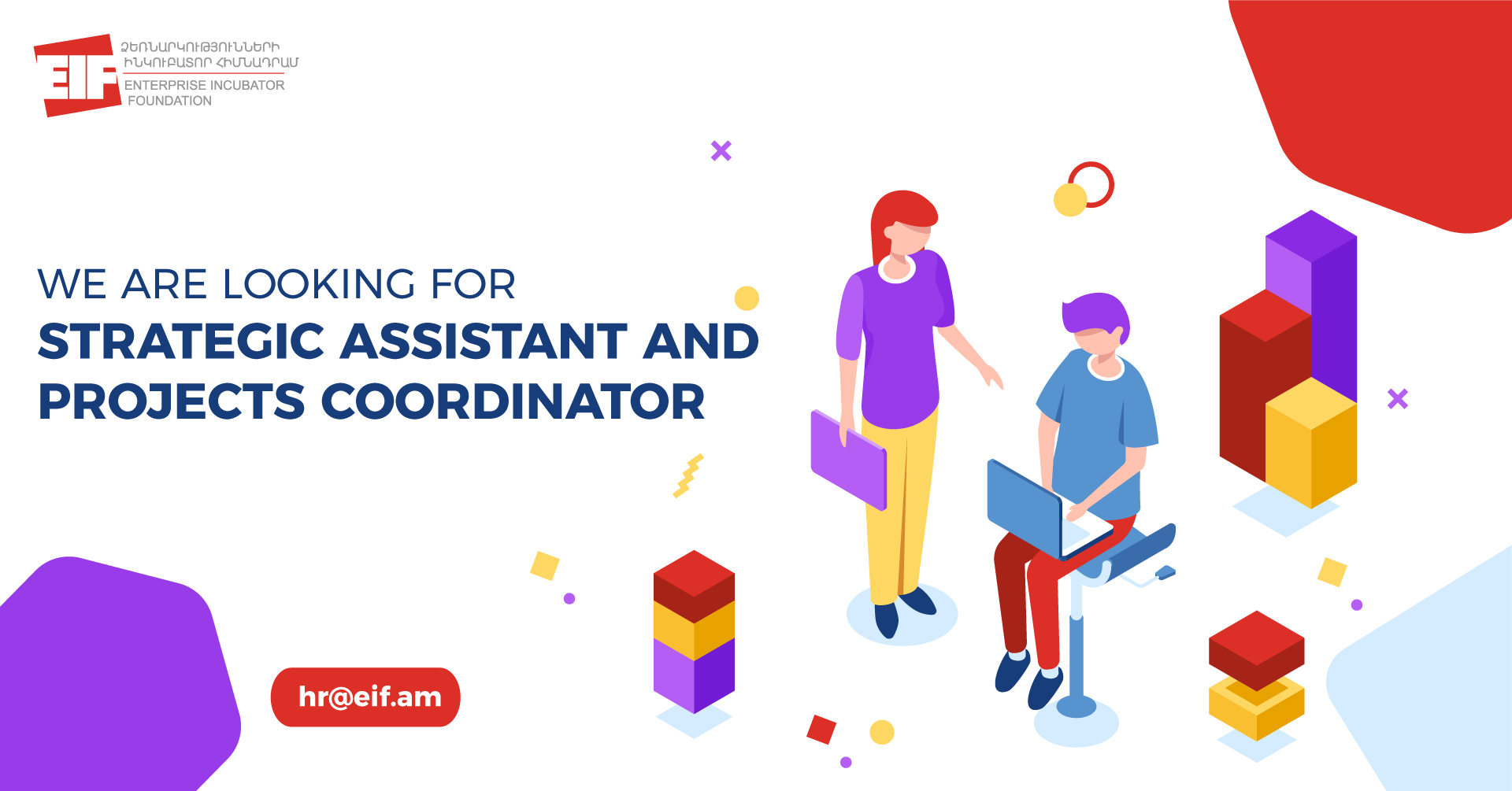 JOB ANNAUNCEMENT
Enterprise Incubator Foundation (EIF) is seeking a highly motivated and skilled individual to join our dynamic team as a Strategic Assistant and Projects Coordinator.
Responsibilities:
Assist the director in developing and implementing strategic plans and initiatives;
Coordinate EIF's diverse project timelines and deliverables, ensuring that all stakeholders are informed and deadlines are met;
Conduct research and analysis;
If needed, prepare reports, presentations, references and/or other materials
Coordinate the work with interns in the team;
If needed, manage special projects assigned by the director;
If needed, support organizational change efforts, such as process improvements and come up with suggestions for overcoming existing problems.
Required skills and experience:
Bachelor's degree in a relevant field (such as business administration, project management, communications, etc.);
At least 2 years of experience in a similar role;
Excellent communication, organizational, and project management skills;
Strong analytical and problem-solving abilities;
Ability to work independently and as part of a team;
Excellent command of Armenian and English languages, both oral and written;
Proficiency in Microsoft Office suite;
Proficiency in project management tools will be considered an advantage.
All interested candidates, who meet the above-mentioned requirements, can send their curriculum vitae (CV) and accompanying motivation letter to [email protected] by April 3 (inclusive), indicating "Strategic assistant and projects coordinator" in the subject line of the email.
Back