03.10.2014
SoloLearn mobile learning platform raises $100,000 from Granatus Ventures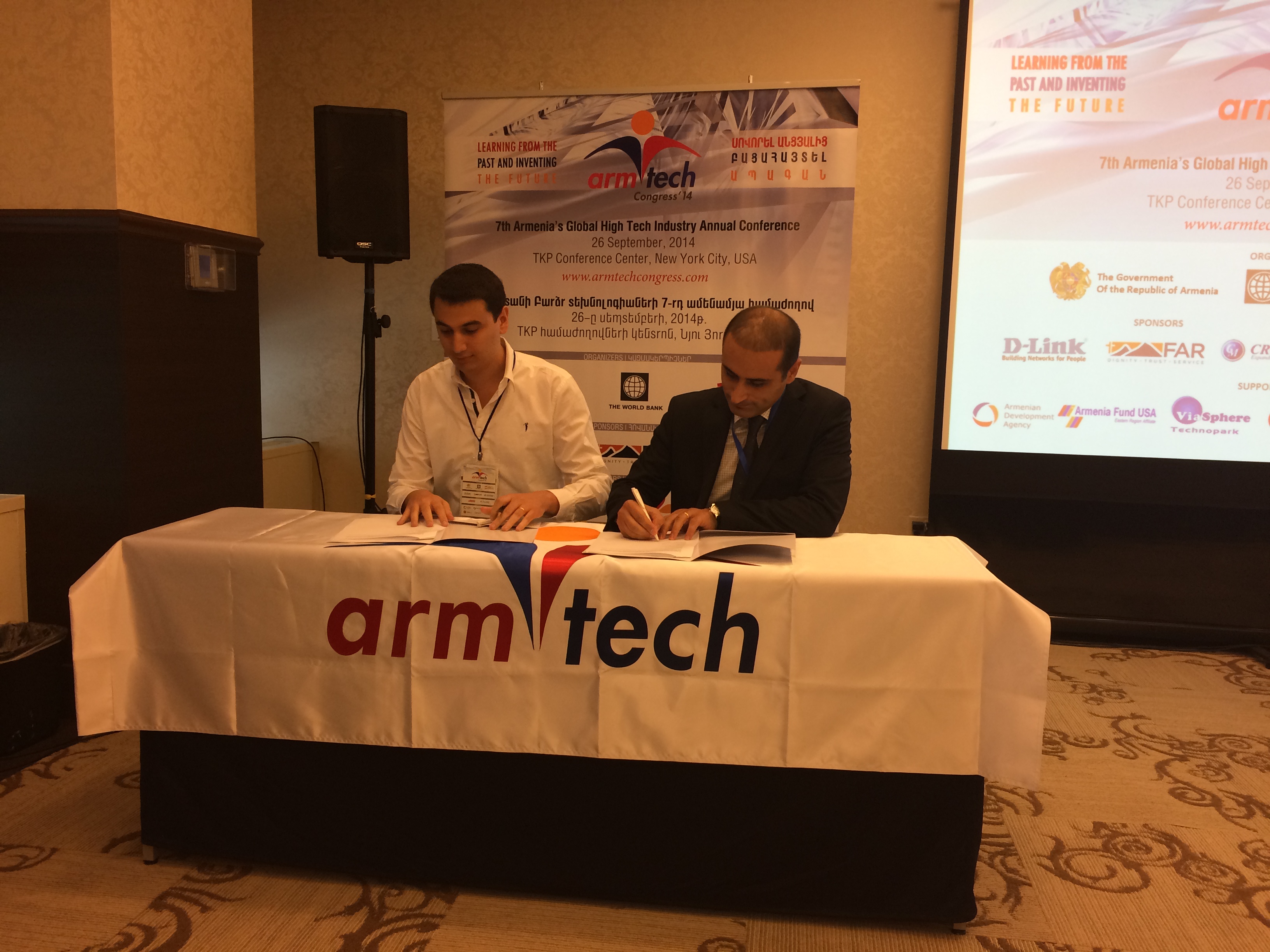 The first Armenian venture fund Granatus Ventures will provide SoloLearn Armenia/US-based mobile learning platform with $100,000 funding. They have signed a new agreement on mutual understanding at ArmTech Congress 2014 in New York. Granatus has also secured the right for additional investment of US$500,000 in the subsequent round.
Established in June 2013, SoloLearn, Inc. is an Armenia/US-based mobile learning platform that provides interactive and game-style learning experiences in 14 different disciplines/topics, including programming, photography and business skills. More than 350,000 users enjoy SoloLearn's fun and engaging learning experience.
"SoloLearn is about making education more accessible, affordable and fun", said Davit Kocharyan, co-founder of SoloLearn. SoloLearn plans to use the funding for product development and marketing to expand its user base.
"SoloLearn is a powerful creative tool that is transforming the way we teach and learn," said Manuk Hergnyan, Managing Partner of Granatus Ventures. "We are excited to be a part of SoloLearn's next phase of growth".
ArmTech congress was organized by the RA Government, the World Bank and the Enterprise Incubator Foundation and sponsored by Cronimet, D-Link and Armenian Relief Fund. Congress partners included Mentor Graphics and PicsArt and it was supported by Armenian Development Agency, Armenia Fund USA, ViaSphere Technopark, Agnian, Digital Pomegranate and Fainberg.
Back