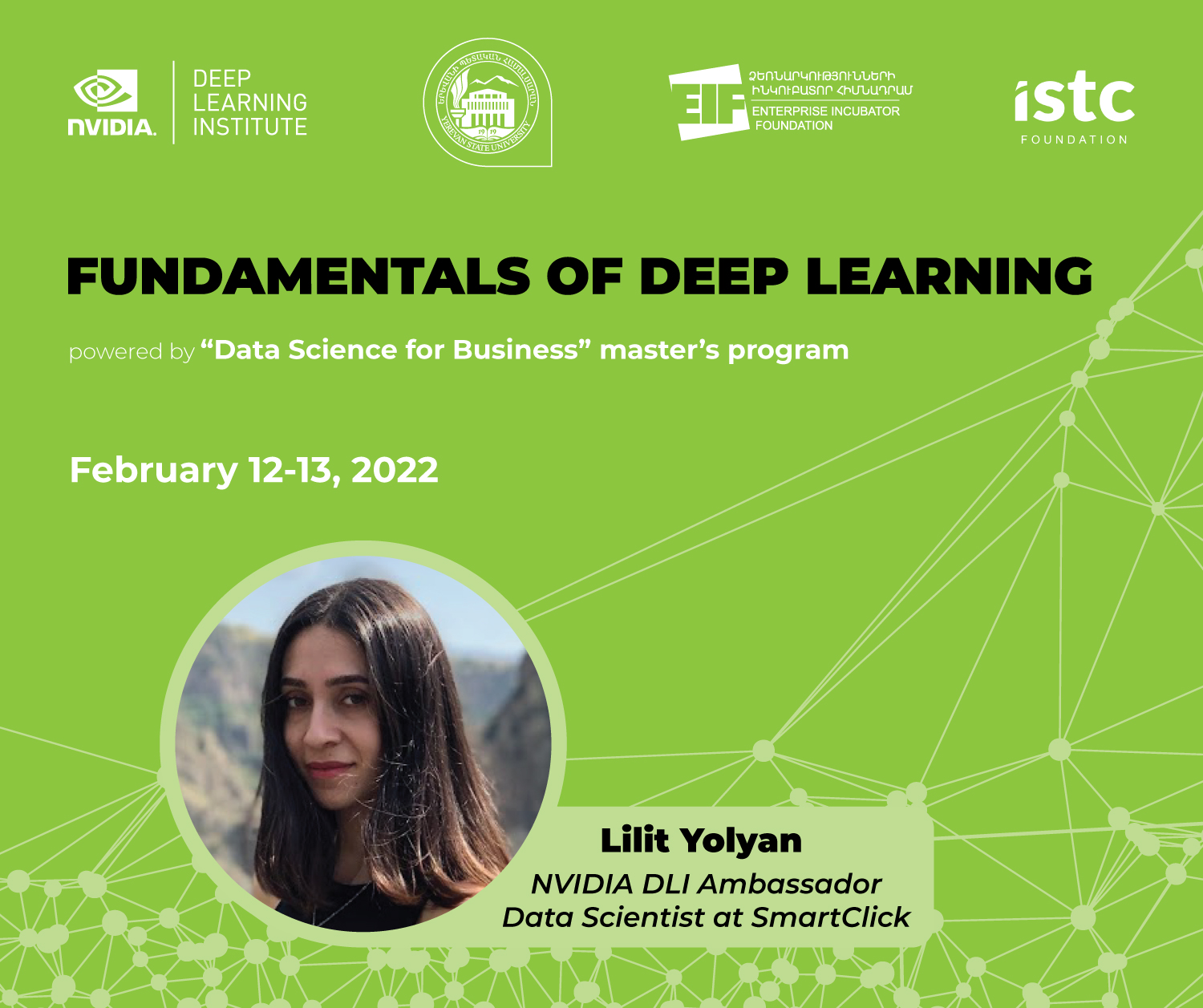 ANNOUNCEMENT
NVIDIA DLI and the "Data Science for Business" master's program of YSU, in partnership with Enterprise Incubator Foundation (EIF) and Innovative Solutions and Technologies Center (ISTC), are inviting to participate in the "Fundamentals of Deep Learning" hands-on workshop, which will take place on February 12 and 13 at YSU (2 days, 4 hours each day).
The workshop is exclusively for verifiable academic students, staff, and researchers with innovative and progressive mindsets. Workshops will be led by the certified NVIDIA DLI Ambassador in Armenia Lilit Yolyan.
NVIDIA DLI offers hands-on training for developers, data scientists, and researchers looking to solve challenging problems with deep learning and accelerated computing.
In this hands-on course, you will learn the basics of deep learning by training and deploying neural networks. You will:
● Implement common deep learning workflows such as Image Classification and Object Detection.
● Experiment with data, training parameters, network structure, and other strategies to increase performance and capability.
● Deploy your networks to start solving real-world problems
On completion of this course, you will be able to start solving your own problems with deep learning.
Prerequisites:
Basic experience using Python and familiarity with matrix operations, functions, variables, etc. English language fluency
The registration deadline is February 10 (including).
To apply please visit here.
Back