13.06.2012
Modern Entrepreneurship Training
How to establish and develop your Business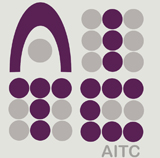 Armenian-Indian Centre for Excellence in ICT (AITC) and Enterprise Incubator Foundation are happy to announce a new "Modern Entrepreneurship Training – How to establish and develop your Business".
The training will be conducted by our partner Mkrtich Tadevosyan, who has studied in a large number of International European universities – Frankfurt School of Finances and Management, Joint Vienna Institute of Austria, Berkley College and University of Zagreb. He has acquired his doctoral degree from Central Scientific Research Institute of Engineering in Moscow.
He has extensive experience working with Business development loan programs of Armenia WB (EDP, RFF), IFAD, Lincy and Eurasia Foundation, KfW ( SME , Housing Lending, Renewable Energies), Comerzbank, EBRD, USAID DCN, IFC, and so on. Mr. Tadevosyan has been working for Anelik Bank for more than 10 years and now he is managing the training center of the bank.
He has gained his professional experience in a large number of foreign countries - Germany, Austria, USA, Hungary, Croatia and Russia. He has conducted seminars and trainings in French, Slavonic and American Universities in Armenia, as well as for specialists of different banks, lending and other companies on business and financial analyses, banking, management and many other disciplines. He is the author of 8 copyrights and more than 30 scientific articles.

WHAT IS THE OBJECTIVE OF THE TRAINING?

If you are willing to work in any modern enterprise, bank, credit organization, or if you want to start and develop your own business, have a desire to develop your Entrepreneurship skills, using the best practices and technology, then this training is for you.
The course is designed for the people with higher economical education, for the employees in the field of finances, accounting, business, credits, etc., as well as for all those who are interested in business analyses, diagnosis, evaluation, planning, efficiency and development.

KNOWLEDGE TO BE GAINED

During the course, participants will gain practical knowledge and skills of:
Sources of creation of business ideas,
Characteristics of success in business, their analyses, evaluation,
Business planning and implementation,
Basics of applied marketing,
Modern management methods,
Specific features of the existing businesses in Armenia,
Cooperation with banks, tax system of Armenia, as well as difficulties of creating a business
The course covers business planning with the use of computer modeling and evaluation of a business, where participants will learn to make their own evaluation of any type of business activities, make decisions to increase the efficiency of the business.

EACH PARTICIPANT WILL RECEIVE A READY BUSINESS PLANNING AND ANALYSIS MODEL DESIGNED BY EXCEL 2007 WITH THE PROPER RIGHT TO USE IT IN FOR THEIR COMPANY.

Training key topics include:
Basic business principles and risks
Reasons for starting a business
Generation of business idea
Forms of starting a new business or a current business acquisition
Business registration steps
Features of current business acquisition
Start-up business difficulties and risks and the ways of overcoming them
Methods of evaluation the effectiveness of a business
Specifications of business analysis, diagnosis, planning and implementation
KPI methods of evaluation of the main business indicators
Role and significance of financial modelling
Practical work in electronic models
The role of business plan, its necessity and significance
Structure of business plan
Business strategy
Description of a company
The product or service
Market research
Marketing objectives and strategy
Production plan

Organizational plan
Financial plan
Documents attached to a business plan
Frequent errors in business plan
Banking system of Armenia
Banking service, the advantages of using them
Banks in Armenia and business loans offered by them
How to operate with the organization providing loans
Necessary steps to apply for a loan
What is a tax
Types of taxes in Armenia
Taxpayers of the types of taxes
Classification of taxes
Taxation bases
The rates of taxation
The procedure for payment of taxes
The tax calculation procedures and timing
Responsibility in case of not following the laws of taxation
At the end of the training participants will receive certificates of participation and a testing will be held among the participants. Participants with the best results will get recommendation letters from the trainer for working in banks or credit organizations.
Training start day:

Training end day:

Course duration:

Classes timing:

Training location:


Training language:

Training fee:

20th June, 2012

11th July, 2012

30 hours (Monday, Wednesday, Friday)


18:30 to 21:30

Armenian-Indian Center for Excellence in ICT(1 Alex Manoogian st, Faculty of Mathematics and Mechanics, YSU)

Armenian

65 000 AMD (including VAT)
Participants' pre-requisites: basic computer and EXCEL 2007 skills.

For registration, please go to http://www.aitc.am/eng/online_registration/ and fill in the online application form by June 18, 2012.For more information please call us at 010 556810.

For corporate trainings please contact Ruzanna Safaryan at [email protected] or call us at 010 556814.

As the number of participants is limited, the selection will be made on "first come - first served" basis. The selected students will be notified additionally.
Back