IBM E-Government Solutions Workshop
01.03.2011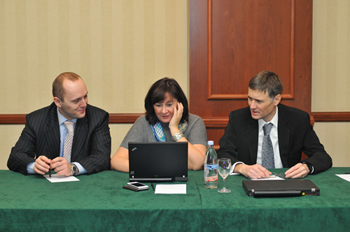 On February 28, 2011, Enterprise Incubator Foundation welcomed in Armenia the representatives of IBM Corporation. Mr. Michael Wirth, General Business Development Executive of IBM East Europe/Asia (Russia & CIS), Angelina Gurgina, Public Sector Leader RCIS and Victor Merkuryev were the key speakers of the workshop on IBM E-Government Solutions held in Marriott Armenia Hotel.

During the workshop, the IMB speakers presented the latest solutions developed by IBM in response to the growing need for e-governance and e-services around the world, especially in the area of social services to the public. A detailed account on the IT sector in Armenia and the state of e-governance in the country were presented by Bagrat Yengibaryan, EIF Director, and Artur Ghulyan, Director of E-governance Infrastructure Implementation Unit.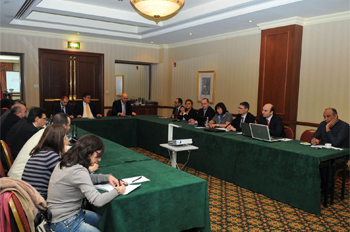 Participants of the workshop included official of the RA Ministry of Economy, Unicomp, Sourcio, ADKARS, UITE and other major IT organizations and institutions. After the speeches the participants had a chance to address their questions of IBM representatives and discuss the applicability of IBM solutions in the Armenian context and the vision of e-governance implementation in Armenia.
Back