High-Tech Ecosystem Development PM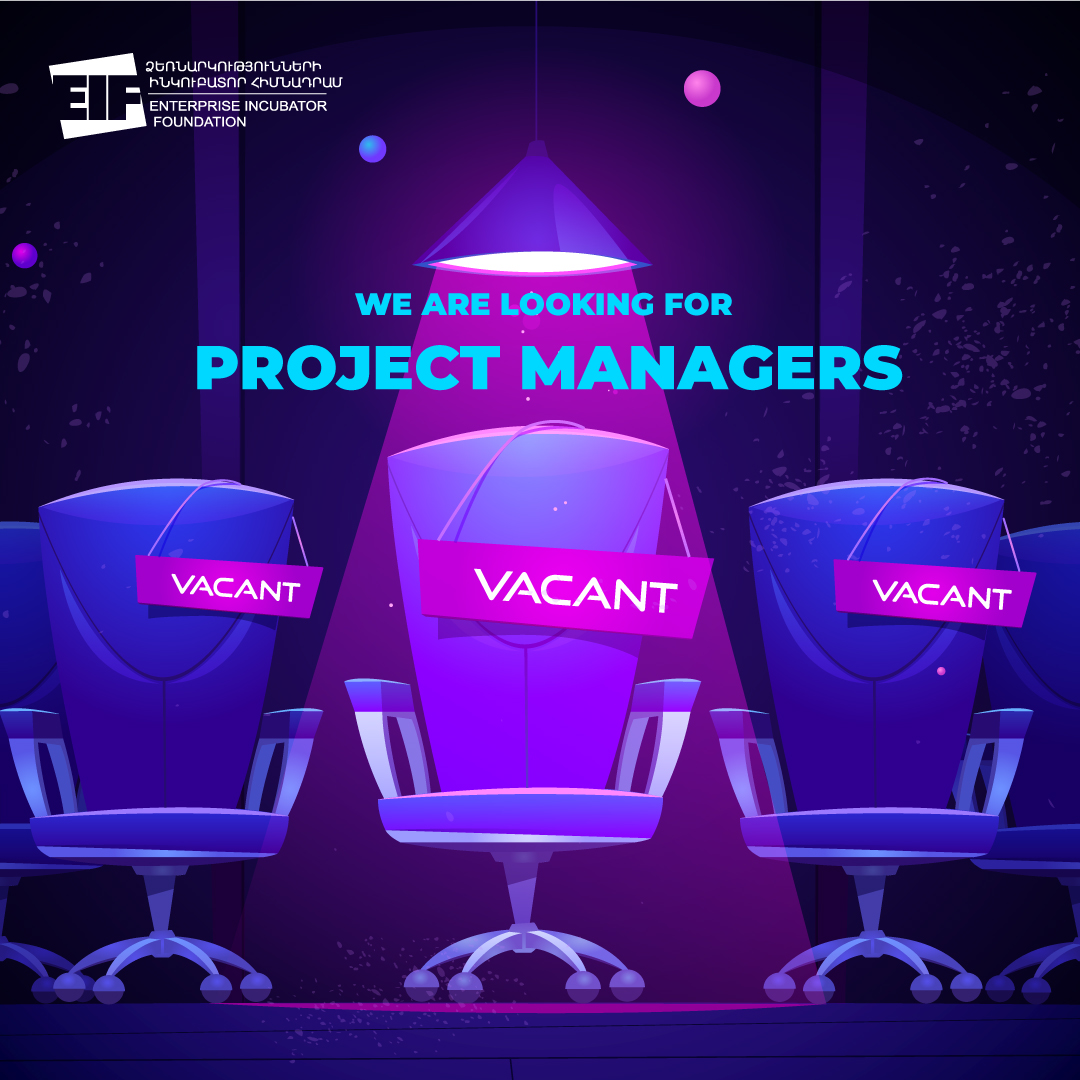 JOB ANNOUNCEMENT
Enterprise Incubator Foundation is looking for Project Managers with work experience in engineering, high-tech or in similar field to work in the frame of High-Tech Ecosystem Development programs in Armenia.
Job responsibilities:
Responsible for the management, strategic planning, operations, and implementation of the project

Managing project budgets, monitoring projects expenditure; monitoring compliance of program and financial reports

Create new initiatives and collaborations to ensure the development of the project and its significant impact on the development of the High-Tech Ecosystem in Armenia.

Initiate and implement community initiatives, events, and meetups by working collaboratively with the project team, ecosystem representatives and private partners,

Maintaining and updating project profiles, including progress reports and work plan review in compliance with program implementation guidelines

Providing project updates on a consistent basis to various stakeholders about strategy, adjustments, and progress
Qualifications:
Strong academic background in Business Management, Communications, Natural Science, or a related field,

More than 3 years of work experience in project management, organizational and community development, communications preferably with leadership experience,

Experience in closely working with different stakeholders in a dynamic and result-driven environment,

Strong presentation skills, proactive attitude, creativity, and ability to deep dive into various scientific disciplines,

Demonstrated project management, communication, leadership, and problem-solving skills.

Strong verbal and written communications skills in English.

Solid computer skills in MS Office applications (Excel, Word, PPT)
Interested candidates are welcome to send their CVs to [email protected] mentioning "HT Project Manager" in the subject line.
The deadline for application is October 31, 2022, 23:59 (Yerevan time).
Back