Discussing Free Economic Zones in Armenia
01.04.2011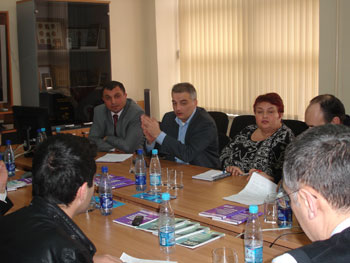 What does the creation of free economic zones envision for the Armenian IT sector? To answer this and other related questions, EIF held a discussion on March 29, 2011 with representatives of RA Ministry of Economy, Union of IT Enterprises (UITE), Gyumri Economic Development Foundation (GEDF) and a number of Armenian IT companies.

The discussion evolved around the RA Draft Law on Free Economic Zones. In particular, the participants expressed their opinions on the approaches incorporated in the draft law, the opportunities that creation of free economic zones will open for the IT sector, the problems and obstacles that may hinder the chance ofArmenian IT companies to take full advantage of these opportunities, and other related issues.

In result of the discussionparties agreed to develop a unified document with all the suggestions offered by participants, and submit it to the RA Ministry of Economy, which in its turn will use them in the process of the ratification of the law.
Back