The main stage of Computer for All program launched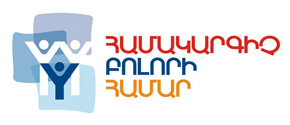 13.12.2010
The main stage of "Computer for All" program launched on December 8, 2010, at Erebuni Plaza Hotel, "Erebuni" Hall.

During the event the results of the pilot stage of "Computer for All" project were summarized and the main stage of the Project launched.

RA Prime Minister Tigran Sargsyan who also took part in the event said that it is difficult to imagine the world without computers and the implementation of the program will contribute to formation of e-society.

The overall goal of the Project is to increase population's computer usage in Armenia by offering modern and reliable computers with software at affordable prices.
The Project aims to:
stimulate the expantion of computers in Armenia by giving an opportunity for rural residents to buy affordable and quality computers,
promote Armenian ICT market by stimulating the development of the local hardware and software industries,
stimulate Internet expantion increasing number of people using online services and creating a basis for the introduction of new electronic services by the Government, businesses, educational institutions.
Contacts and all information about "Computer for All" program is availble on www.computerforall.am.
Back