02.05.2012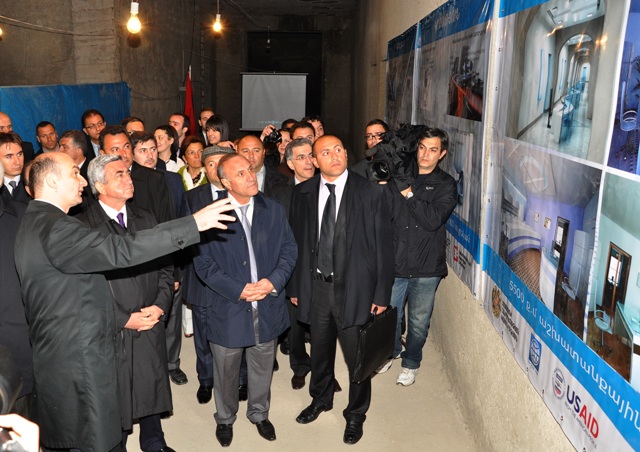 EIF Director Bagrat Yengibaryan displays to the President Serzh Sargsyan
and guests the plans of GTC facilities.
On April 29, 2012, the Governmental Delegation headed by RA President Serzh Sargsyan visited the site of Gyumri Technology Center in Gyumri, Shirak. The purpose of the visit was to mark the start of the construction process which will return this ruined building its previous grandeur and make it one of the most advanced technology centers in the country.

The delegation also included RA Minister of Territorial Administration Armen Gevorgyan, RA Minister of Economy Tigran Davtyan, Governor of Shirak Ashot Giziryan, and other officials. Present were representatives of public sector, leading technology companies and academia.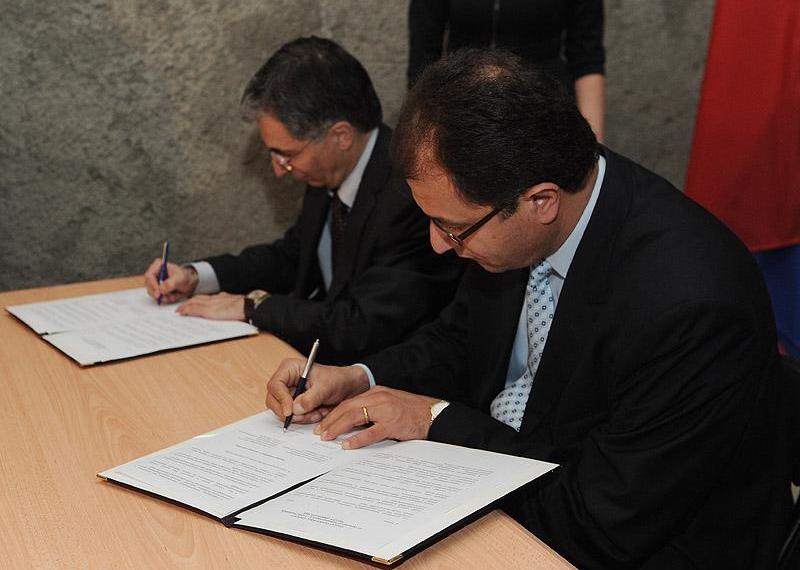 Paralel with the opening ceremony a memorandum of understanding was signed between the Government o fArmenia and D-Link International on the establishment of the D-Link Regional R&D Center in Gyumri.
Guymri Technology Center (GTC) implemented by Enterprise Incubator Foundation through World Bank funds is envisaged to be an enterprise incubator and technology extension center, which will house business and SME upgrading facilities aimed supporting knowledge-based firms and at fostering technology advance in the city, as well as supporting formation of highly qualified workforce in Shirak marz. The primary focus of GTC is to assist regional technology entrepreneurs to successfully develop and market their concepts, products and services by being trained in activities leading to the sustainable growth of their companies and establishing networking and marketing capabilities for entry into new markets.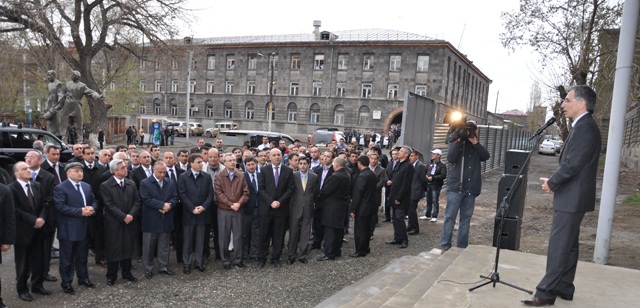 Minister of Economy of Armenia Tigran Davtyan delivering an opening speech.
Back