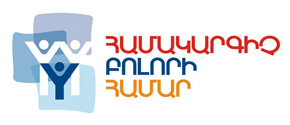 22.09.2009
Today, the Computer for All Pilot Project launch was announced.

Purposing to address the growing need in facilitating the establishment of digital infrastructure in Armenia that would integrate current ICT benefits, EIF has initiated the development of the Computer for All Program aimed at expanding PC penetration and software legalization and thus overall promotion of PC based applications in the country.

The overall goal of the Project is to increase population's computer usage in Armenia by offering modern computers with software at affordable prices.

The main economic and social objectives of the Project are:
increase the level of PC penetration in Armenia thus ensuring a sustainable economic development of the country
develop computer literate workforce through building capacity and competencies among Armenians of various ages
promote Armenian ICT market by stimulating the development of the local hardware and software industries
increase Internet penetration and number of people using online services, thus creating a basis for the introduction of new electronic services by the Government, businesses, educational institutions, and so on
decrease software piracy rate in Armenia through offering licensed preinstalled software packages.
Computer for All Project implies raising awareness of information technology generally and addresses the society's demand for computer usage and Internet access through provision of relatively cheap, affordable but modern and reliable PCs with supplemented software package by way of creating certain incentives and offering simple credit scheme to help purchase a PC.

The Project is lead by the team including the Government of Armenia, EIF, and HP/Unicomp and other partners.

Program web site (in Armenian): http://www.computerforall.am
Back