21.11.2014
The Armenian-Indian Center of ICT Excellence Supports to Yerevan and Tbilisi State Universities as Part of a New Educational Project
The Armenian-Indian Center of ICT Excellence is supporting Yerevan and Tbilisi State Universities by organizing training courses for them. During two months thrice weekly courses are held at the Center's video conference facility for the biophysics students of both universities.
The two universities have partnered within the Regional Theoretical Physics Center Project, which is a brand new initiative to support and develop theoretical physics in both countries.
The Armenian-Indian Center of ICT Excellence contributes its modern facility, its curriculum and equipment to the initiative, thus creating new opportunities for training specialists from Armenia and Georgia.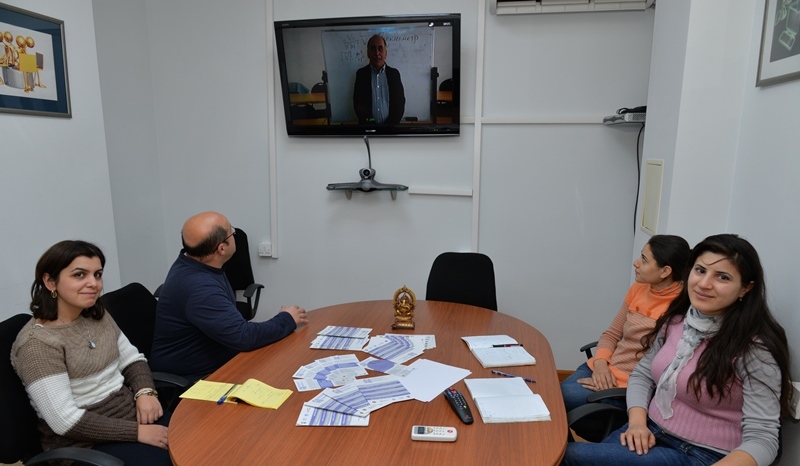 The Armenian Indian ICT Center of Excellence is the joint project of the RA Government and the Government of India, which is implemented by the Enterprise Incubator Foundation and C-DAC. It function within the structure of the Yerevan State University, where it organizes specialized courses, conducts research and engages in other activities.
Back