22.10.2014
"Independence Cup" programming օlympics was held
On October 19 the annual programming contest under the title "Independence Cup" dedicated to the 23d anniversary of Armenia's independence was held at the Armenian Russian Slavonic University. The event was organized by the Armenian-Russian (Slavonic) University, the Enterprise Incubator Foundation and OMD.
The first prize was awarded to the team of the Yerevan State University (Hrayr Harutyunyan, Albert Sahakyan, Tigran Mamikonyan), which received 300.000 Armenian drams. The second prize in the amount of 240 000 drams was awarded to the team of the Armenian Russian University (Michael Arakelyan, Tigran Hakobyan, David Seyranyan). The prizes to these teams were handed over by the Enterprise Incubator Foundation. ՝
The third prize in the amount of 180000 AMD went to the team from Shahinyan School of Physics and Mathematics (Mushegh Shahinyan, Karen Mkrtumyan, Levon Muradyan), while the fourth prize in the amount of 150000 AMD was given to the sixth team representing the Armenian Russian University (Grigor Gevorgyan, Mihran Hovsepyan, Tigran Hayrapetyan). The team representing the American University of Armenia (Arbi Zaduri, Vahagn Gevorgyan, Levon Stepanyan) won the fifth prize in the amount of 120000 AMD.
Thirty four teams representing Universities specializing in ICT and Yerevan's progressive schools attended the contest.
The contest intended to develop programming skills among the participating young people as well as make the sector interesting to them for future job opportunities.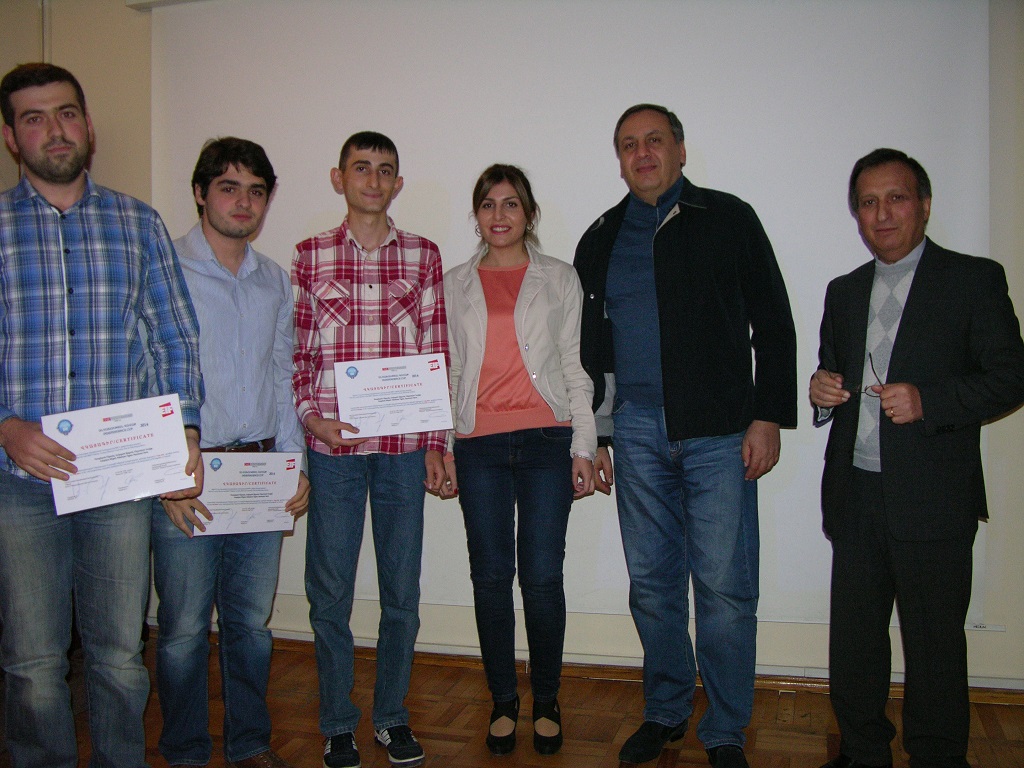 Back