06.10.2014
Armenia's Government and Microsoft corporation sign new mutual understanding memorandum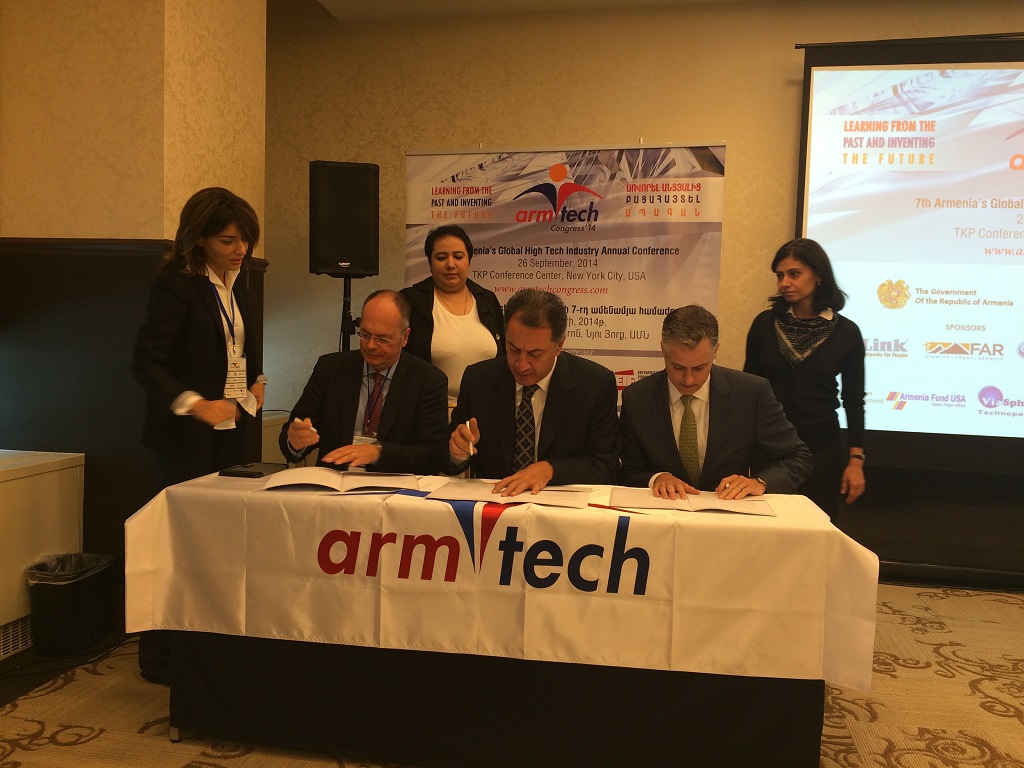 Armenia's government and Microsoft Corporation have signed a new memorandum on mutual understanding at ArmTech Congress 2014 in New York. The memorandum has been signed to promote innovative projects aimed at IT development in Armenia.
The memorandum also implies cooperation in legalization of intellectual property and software copyrights. A joint group has been set up for concretizing the projects to be implemented.
ArmTech congress was organized by the RA Government, the World Bank and the Enterprise Incubator Foundation and sponsored by Cronimet, D-Link and Armenian Relief Fund. Congress partners included Mentor Graphics and PicsArt and it was supported by Armenian Development Agency, Armenia Fund USA, ViaSphere Technopark, Agnian, Digital Pomegranate and Fainberg.
Back