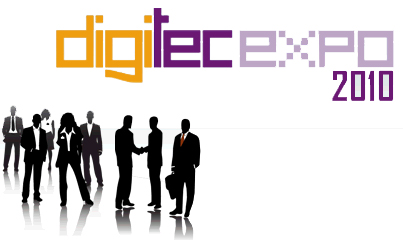 09.11.2010
The 6th Annual International Digitec Expo 2010 was held on October 29-31 at Sport and Concert Complex after K. Demirchyan under the high patronage of RA Prime Minister Tigran Sargsyan. Over 60 local and international IT companies took part in the exhibition.
Enterprise Incubator Foundation also took part in Digitec Expo 2010 and presented various projects including Microsoft Innovation Center, India-Armenia Center of Excellence in ICT.

Microsoft Innovation Center

The establishment of Microsoft Innovation Center is a joint project of Microsoft Corporation, United States Agency for International Development (USAID) and RA Government which is implemented by Enterprise Incubator Foundation.
The main objectives of the center are:
The promotion and creation of innovative environment in Armenia,
The creation of new solutions and their promotion in Armenian and global markets,
The provision of IT trainings,
The provision of business and technology consulting.
India-Armenia Center of Excellence in ICT

A specialized infrastructure for delivery of IT-related training and R&D programs equipped with a state-of-the-art High Performance Computing (HPC) Facility.

The center is focused on:
Advanced IT Training
R&D activities
Certification
Consultancy in different areas of interest.
DigiTec Information and Telecommunication Technologies Expo is an international event, which takes place every year since 2005. The objective of the exhibition is: to create favorable business atmosphere between IT companies and business consumers, to promote the development of information society, to expand international relations, to maintain business relations.
Back