03.04.2012
On March 31 Enterprise Incubator Foundation /EIF/ within its mLab Regional Mobile Laboratory Project held the last idea generation event for m2Work international Competition. The event, the second of its type, was held in Armenia Marriott Hotel and brought together over fifty young specialists and students of a variety of backgrounds representing different Armenian universities and IT companies.
The event was aimed to foster innovative idea generation for microwork-intensive mobile applications, and to help the youth edit and submit their ideas to «m2Work: From Millions of Tasks to Thousands of Jobs» international competition announced by the infoDev Project of the World Bank.

With expert facilitation by representatives of EIF, The RA Ministry of Economy and Nikita Mobile, the participants within hours created and submitted more than 160 new ideas which in addition to the 200+ ideas submitted during the previous similar event in mid March made Armenia the world champion by the number of ideas sumbitted. EIF rewarded the most active participants with Nokia smart phones and IT accessories. Worldwide winners of the competition will be announced by the international jury of m2Works in May 2012. The winners will be awarded prizes ranging from $1000to $20000. Authors of the best projects will receive an exceptional opportunity to mobilize human and material resources to bring their ideas to life.

m2Work International Competition is aimed at fostering advancement of microwork markets and helping thousands of potential microworkers in developing countries to secure work and additional sources of income.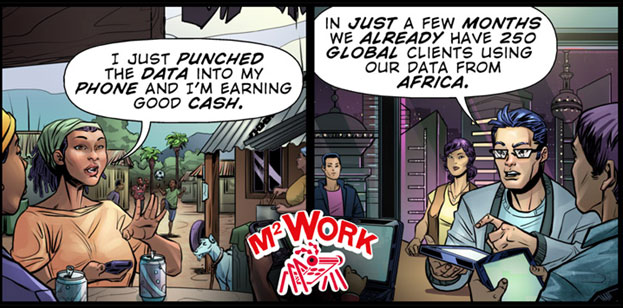 Back